Speakers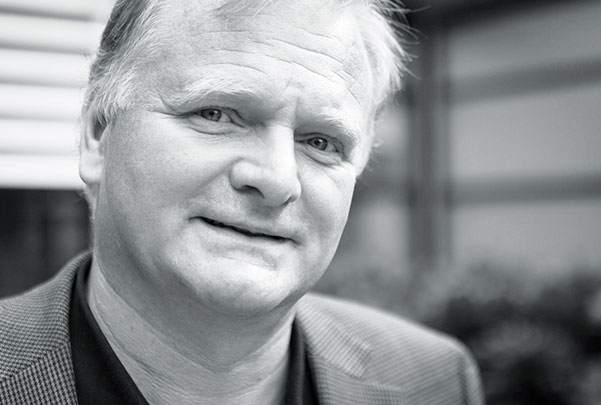 Bjarte Bogsnes
Chairman, Business speaker and author
Bjarte Bogsnes has a long international career, both in Finance and HR. He is a pioneer in the Beyond Budgeting movement, and has been heading up the implementation of Beyond Budgeting at Equinor (formerly Statoil), Scandinavia's largest energy company. He led a similar initiative in Borealis in the mid-nineties, one of the companies that inspired the Beyond Budgeting model.
Equinor realized that traditional leadership and management practices no longer work in today's competence organizations operating in business environments more complex, dynamic and unpredictable than ever. The company implemented innovative alternatives to traditional management, like abolishing traditional budgets and calendar-based management in favour of more decentralized, agile and human processes.
Bjarte is Chairman of Beyond Budgeting Roundtable (BBRT). He is a popular international business speaker and is the winner of a Harvard Business Review/McKinsey Management Innovation award. Bjarte is also author of "Implementing Beyond Budgeting – Unlocking the Performance Potential", where he writes about his almost twenty-five years long Beyond Budgeting journey.
Opening keynote
Business Agility in practice – an introduction to Beyond Budgeting / Bjarte Bogsnes
In his opening keynote speech, Bjarte Bogsnes will discuss the problems with traditional management, including budgeting. He will then take us through the Beyond Budgeting principles and introduce companies on the journey. We will hear a case example from Equinor (former Statoil) and their "Ambition to Action" model which include:
Redefining performance – dynamic and relative with a holistic performance evaluation
Dynamic forecasting and resource allocation and no traditional budgets
From calendar-driven to event-driven; a more self-regulating management model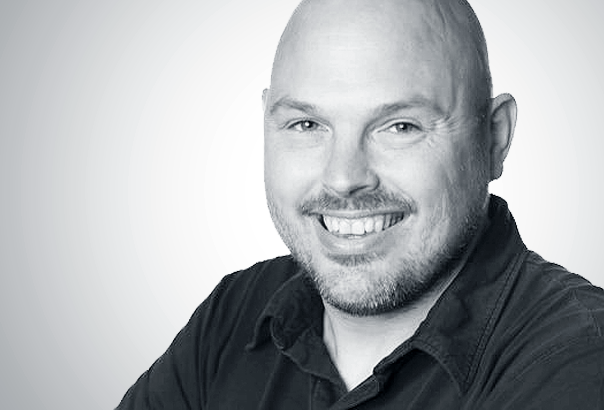 Nigel Baker
Lead Agile Consultant and Coach
Nigel Baker works as an Agile Coach, Consultant and Certified Scrum Trainer via his company, AgileBear Ltd. Nigel Baker has been a leading Agile Coach for a decade. He was one of the leading Agile consultant and coaches working with BT – The largest telecommunications company in the UK. Nigel has spent the last decade as an Agile consultant travelling the UK, Europe and the United States, acting as a mentor, coach, trainer and change agent and using this experience to help mentor other companies through their Agile transformations. Clients range from small design houses to the largest media and telecommunication companies in the world.
Nigel particularly focuses on the extremes – The largest Enterprises and the coolest SMEs. Nigel is not allowed to name the companies here – but pick any large successful technical organisation and Nigel is likely to have worked with them. He has worked all across the world helping people get the best from themselves for themselves with Scrum.
As a Certified Scrum Trainer (CST), Nigel provides Scrum Alliance Certified ScrumMaster (CSM) , Certified Scrum Product Owner (CSPO), Advanced CSM & Advanced CSPO training.
Closing keynote
Scrum through time – a journey through how Scrum has changed over the years and where it is going / Nigel Baker
The agile movement keeps moving. Scrum has changed from its first appearance in the mid nineties to today. Let's take a journey through those changes and where they could possibly be going….. Oh and let's see how time changes Scrum as much as Scrum changed over time.
Almudena Rodriguez Pardo
Business Agility Consultant and Agile expert
Almudena Rodriguez Pardo, born in Bilbao (Spain), studied Computer Science at the RWTH University Aachen (Germany) where she joined the company Ericsson in 1995. In the 22 years involved in the telecommunication sector, she achieved a strong technical background as a developer, quality coordinator and technical market support engineer in different organizations within Ericsson. Moreover, Almudena was strongly involved in the Agile transformation and DevOps deployment at Ericsson, and worked as an Agile and DevOps consultant for Ericsson customers.

She is a well-known public speaker with international reputation at Agile and DevOps conferences, where she has been invited at several international events, including Keynotes at UCAAT Paris and Hustef Budapest 2018. Furthermore, she contributes to the Agile community with publications like InfoQ. Almudena is actually founder of the international company Rodriguez Pardo & Assocs, working as Business Agility Consultant and Agile expert supporting organizations worldwide in their way to Agility and DevOps deployment.
Talk
DevOps Strategy: Let's Put an End to the "War of the Roses" / Almudena Rodriguez Pardo
Continuous deployment is playing an essential and decisive role in the world of software development. DevOps, as fundamental strategy for continuous delivery, is not an option anymore!
However, what we should not overlook is the key role people play as automation enablers. The recipe for success is the intensive collaboration of all 'Dev' and 'Ops' parties involved. Here management support is essential in order to break traditional rivalry between departments, where we are often facing a legacy close to a 'war of roses'. Let's take a deep dive in the challenging situations our developers and operators face, in order to achieve an outstanding DevOps success story!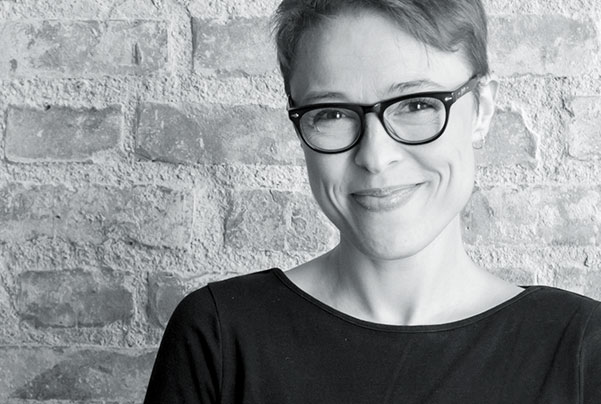 Patricia Salgado
Project director
Patricia Salgado is the project director of The Walker Research Company. A consultancy that finds unique business opportunities from anthropological insights. She is sociologist and PhD candidate in digital identity, with more than 10 years of experience working in digital marketing. She has been working in digital agencies as OMD, Nurun or Flat101 among others, doing analysis for McDonalds, Dockers, Levi´s, Monster, Desigual…
Talk
How space shapes collaboration: Breaking silos, keeping team identities / Patricia Saldago
Patricia will talk how space shapes collaboration. She will present a case study of a media company with internal problems of communication, strong hierarchies and a problem of social relevance. Anthropologists and architects working together to develop the optimal work space for:
Preserving teams' identities, necessary to develop and strong sense of community.
Facilitating cross-functional collaboration.
Inspiring new business opportunities: Could they be something else beyond a newspaper?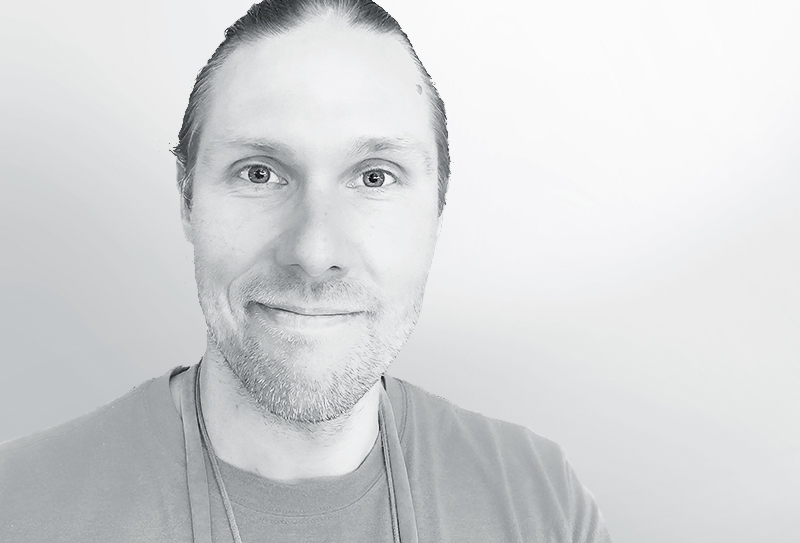 Olli Vistbacka
Building responsive and resilient organizations
Olli is building responsive and resilient organizations, is father of three and thinks that skillset required to raise children and to foster organizations come from diverse disciplines and do not differ from each others that much. Lately he has immersed into coaching, facilitation and neuropsychology.
Talk
Nine months later: Here be yle.dev
Peer-management in bureaucracy-heavy publicly owned organization: How hard could that be? A first person story of the first nine months of yle.dev, a organizational experiment within Yle, Finland's national public broadcasting company.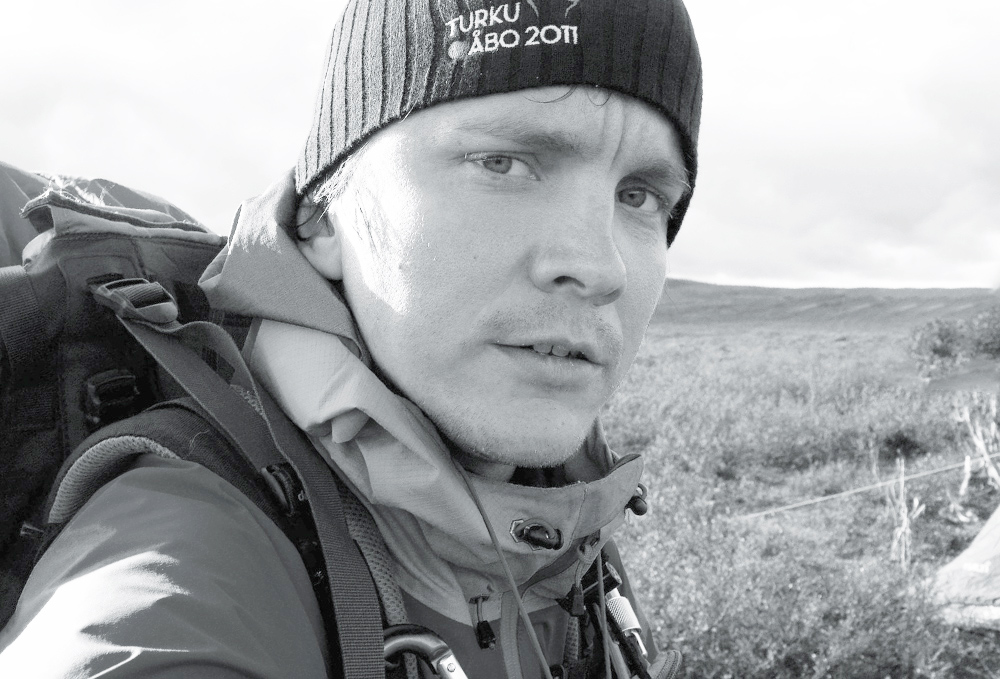 Aki Salmi
SW Technical Coach/Trainer, Communication specialist
Aki started as developer in test and later has worked as Scrum Master and software crafter. While doing the techy side of work, he is test-driving the code – already since 2006. While being with people, Aki is well known for his listening skills giving the greatest gift he can give – feeling of being listened to. Aki travels all around Europe to speak, to share and to learn with crafters on what the community has learned. Also, Aki organises conference(s) himself, like CodeFreeze.
Talk
Empathy at work – using the alchemy of empathy to improve teamwork.
Aki will talk you through on how arguments and conflicts, that have mostly destructive power, can be transformed into curiosity-driven conflicts. Curiosity being one key ingredient of empathy – really trying to understand other people's viewpoints and their needs behind.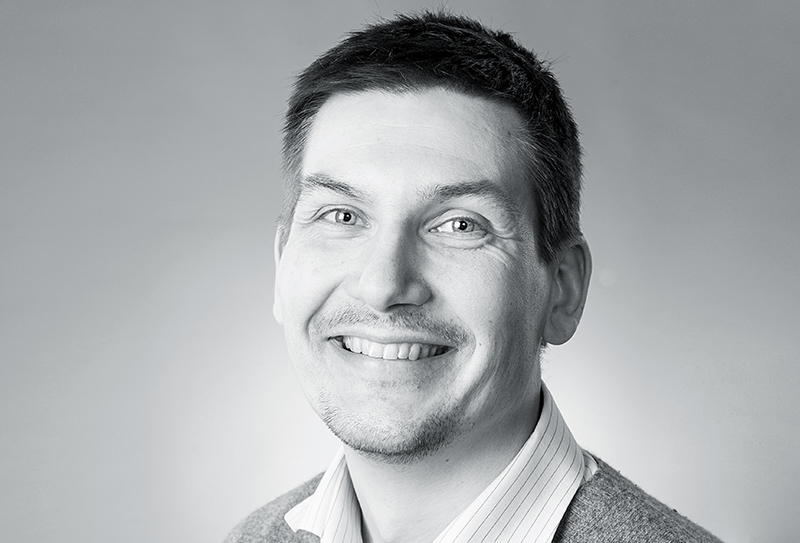 Reni Waegelein
ICT and business executive
Reni Waegelein is an ICT and business executive with over 20 years of experience in digital services development. Leading the development of Finland's largest online store, veikkaus.fi, and execution of the agile way-of-working transformations has given him expertise how to lead the agile organisation in complex environment.
His strengths are strategic and analytic thinking and capability to look at the big picture. Although his background is in technology, he believes people come before technology. He has proven to be able to create excellent working environment with good team spirit and a culture of getting things done.
Talk
The evolution of organizations and leadership from stone age to present and future
Many people struggle to change the organization's mindset to go towards agile. They want to scale agile from few developer teams to whole organization. But many times it fails. This happens because the organization and its leaders are not yet ready to proceed to the next level of organizational evolution.
In this presentation I walk you through the evolution of organizations – from stone age to present day and to the future, beyond agile to teal. Organizations are made of people and they are shaped by the leaders. I will also talk about the characteristics of leaders of self-organised organisations'.
After the presentation you are able to analyze the stage of your own organization and see what prevents you currently building a true business agility.
Sami Paju
Organization scientist
Sami has the soul of an organisation scientist in the body of a speaker, change agent and consultant. He works in Filosofian Akatemia Oy as the Chief Organisation Designer and has co-authored two books on experimentation and continuous improvement (Kehitä Kokeillen and Järki Töihin!) and contributed to the first Finnish-language book about self-directedness (Itseohjautuvuus: miten organisoitua tulevaisuudessa).
Talk
Self-Directedness: Myths, Misconceptions and Half-Truths
Self-directedness has been all the rage in the last few years. Many software development organisations like to identify themselves as being self-directed. Yet even the basic concept of self-directedness is often misunderstood: there is no such thing as a self-directed organisation. Not to mention what is meant by self-management and self-organisation, which are often merrily mixed with self-directedness.
In this talk we will go back to basics: what are the theoretical underpinnings of self-directedness that can be found in intrinsic motivation as well as organisation science, what do they mean in practice and how should they inform the way we organise work.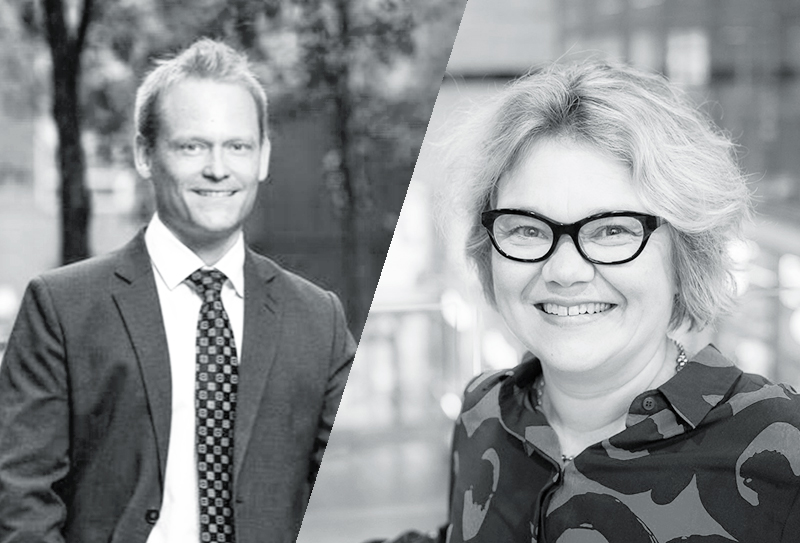 Esa Keränen and Tiina Mac Laverty
Esa Keränen, Development manager, "Agile Disruptor"
Head of APMO (Agile Portfolio Management Office)
Tiina Mac Laverty, Development manager, "Agilist"
Agile support and implementation
Talk
Providing customer value with Agile Portfolio and Service Management
In a constantly changing, digital world we need new skills and ways of co-operation with different kinds of partners. Service development needs to provide clear, measurable customer value. Our solution for these challenges is the Lean Digitalization Framework. The Lean Digitalization Framework combines the ideas of business outcome development and portfolio management. It enables team level agile development while scaling to the business level to enable effective high-level guidance. With this framework is it possible to improve productivity, quicken time to market and increase quality.
Finnish Digital Agency started Agile Portfolio implementation in 2018 and now it covers almost 90% of all digital services development. In this presentation we tell our journey to Agile and what are key results and lesson learned.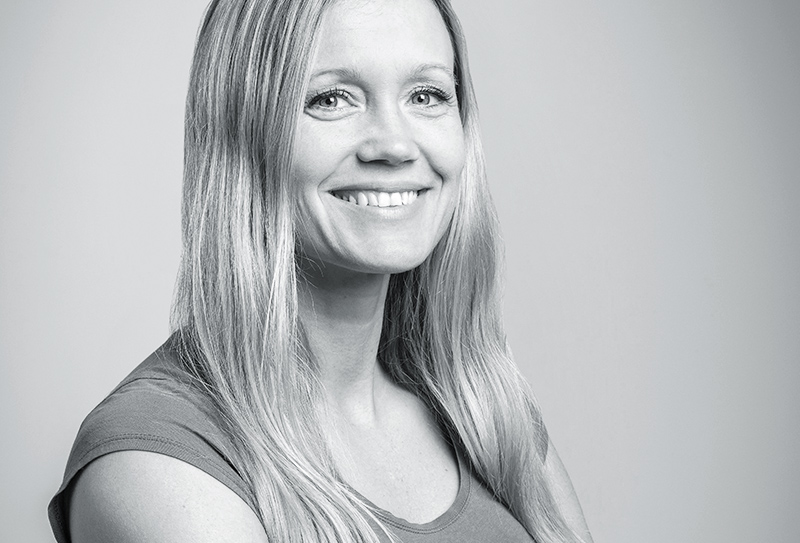 Kristina Marie Kjønnås
Agile coach, trainer and speaker
Kristina is co-owner of Koncav AS, a company specialized in working with agile transformations where she herself is an Agile coach, trainer and speaker. She is an Agile enthusiast at heart with a passion for continuous improvement through working with people and mindset.
Kristina holds a Master of Change Management and has 10+ years of experience working with changes in the oil and energy sector using agile and lean methodologies.
Kristina states that "Change is a collective effort and the key is to work with people and leaders establishing an agile mindset so that everybody is engaged in the improvement and innovation"
Talk
Business agility & the Agile mindset
The presentation is about what is needed for your organization to have Business Agility; Customer focus to respond to changes & to innovate, empowered people and great teams to do this and leaders & supporting organization enabling the teams to deliver customer and business value. When transforming the organization, the key thing is that all of the organization needs an agile mindset. This is where many organizations fail, they implement tools/frameworks instead of developing an agile mindset. In this presentation I will talk about our experiences with this.
Jari Ängeslevä
Executive Vice President
Jari P. Ängeslevä is Executive Vice President of Eficode who partners with CEOs, executives and digital experts to grow their business and disrupts existing ecosystems with human-to-human touch. After spending almost three decades working in IT-industry in various roles, Jari knows what truly drives digital transformations, how software is changing business models—and it's not mastering the jargon of the month. It's how well you connect with your customers and your own people you're trying to help and communicate your understanding back to them.
Jari has landed coverage in print and digital space world, including the Talouselämä and Tekniikka&Talous and other various media channels. In addition to his extensive software and overall digital experience, Jari is a runner, badminton player and gym going guy.
Talk
Why 70% of Digital Transformations fail?
Jari will look into the reasons, why most of the transformation initiatives fail. Presentation will cover topics like reasons for change, tools of the trade and CxO level buy in based on wrong assumptions.
During the presentation Jari will additionally show how failure can be avoided and, shares his insights what makes transformation a successful one.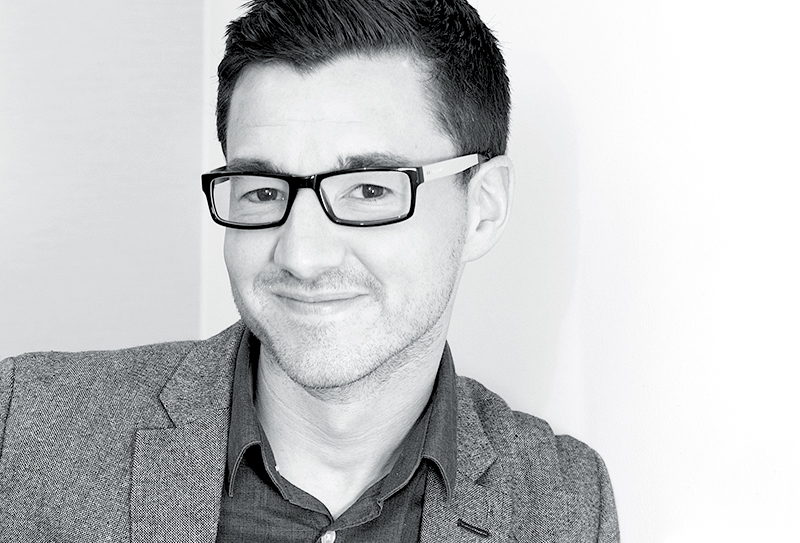 Stuart Young
Business Visualiser
I am a professional Business Visualiser with extensive experience and a deep-rooted appreciation for Design Thinking and Agile Principles/ Methodologies.
I support working groups with captivating visuals that crystallise ideas, cultivate learning and drive innovation. Key insights can then be transformed into illustrated storyboards to enable organisations to visualise the work, explore business/ product possibilities and align people with the business direction.
I facilitate a suite of Design and Innovation courses that catalyse customer centric creativity and innovation. The newly gained skills assist teams to solve problems and map ideas with the use of Design Thinking tools and visualisation techniques.
I joined Radtac in 2015 where I continue to assist individuals, teams and organisations with an array of Innovation and visualisation services.
Talk
Strap up your desirability laces – a journey to customer delight
"The old adage 'put yourself in your customer's shoes' rings as true in the twenty first century as it did when it was first coined but how well do you know your customers? Far too often an organisation focuses on the business viability and technical feasibility of a business model yet fails to tick the desirability box. The best products and services can only be designed around the basic needs of your customers.
During this interactive talk I will demonstrate the benefits of Customer Journey Mapping as a powerful tool for teams to visualise a customer experience, unearthing customer pain points and validating design ideas. I will discuss the benefits of Customer Journey Mapping for assisting with team collaboration and how it can be applied to methods of Design Thinking and Agile Ways of Working.
As a visual thinker expect some audience participation.