Agile Tampere Sponsors
---

Platinum Sponsor

---

Reaktor
Reaktor is a hybrid partner for forward-thinking businesses and organizations. We make future products and services, and help our clients adapt and remain ahead in an increasingly complex and changing world.
What's your most disheartening problem? Let's solve it together. That's how our long-lasting client relationships often begin. As a partner, we create products and services, and help you navigate the complex landscape of modern business.
Our hybrid teams work closely with our clients, combining human, cultural, and technological understanding to creative thinking and practical skills. They structure, design and build, iterate, implement, and reinvent, delivering value faster than most consider realistic. That's something we've become quite famous for. Unmatched execution, we like to call it.
---

Gold Sponsors

---

Gofore
At Gofore, we help bring new technologies from the drawing board into daily use. Our aim is to help organisations transform, stay current in the ever-changing environment and capitalize on new opportunities. We seek to build an increasingly functional future.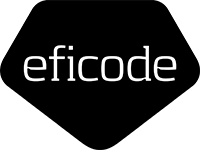 Eficode
We deliver change. Eficode enables software-driven organizations and builds digital experiences with DevOps, Cloud and UX practices.

Futurice
Futurice is a new breed of innovation consultancy with digital at its core. Futurice helps clients unleash innovation through digital product design and build, emerging technology, agile software development and lean organisational change.
---

Silver Sponsors

---

Wakaru
Wakaru provides training, consultation and SaaS services in the field of service and project management best practices. We are a staff owned, independent and regionally located organisation.

Värikäs
Värikäs is the market leader in disruptive, paradigm-shifting advertising, leveraging the best practices in taking actionable and results-oriented, value-adding agile services to the next level through scalable ideation.
OK, just kidding. We're a regular ad agency, but we're really nice people and good at what we do.

Elisa
Elisa is a pioneer in telecommunications and digital services. We serve approximately 2.8 million consumer, corporate and public administration organisation customers, and have over 6.2 million subscriptions in our extensive network.

Solita
Solita is a digital transformation company driven by data and human insight. We create culture, services and tech solutions that help us reinvent businesses and society for the better.

Tampere
Tampere is the third largest city in Finland and the largest inland centre in the Nordic countries. Tampere is one of the three most rapidly developing regions in Finland. It is a centre of leading-edge technology, research, education, culture, sports and business.

Vertex
Vertex Systems provides high quality CAD, PDM/PLM and cloud software solutions for various fields of industry globally. We help industrial companies to streamline and re-engineer their processes by automating their product design, data management, manufacturing and construction processes.

Radtac
Radtac empower organisations to become more responsive by enabling them to adopt, embed and evolve Agile ways of working. Our teams work in partnership with our clients to create and deliver tailored solutions, which combine consulting, coaching, practitioners and training services.

Netum
Netum provides IT solutions and services by integrating traditional IT systems into the newest digital applications.
Our client-oriented approach makes us friendly, reliable and straightforward partners.