Venue
City of Tampere in the heart of Finland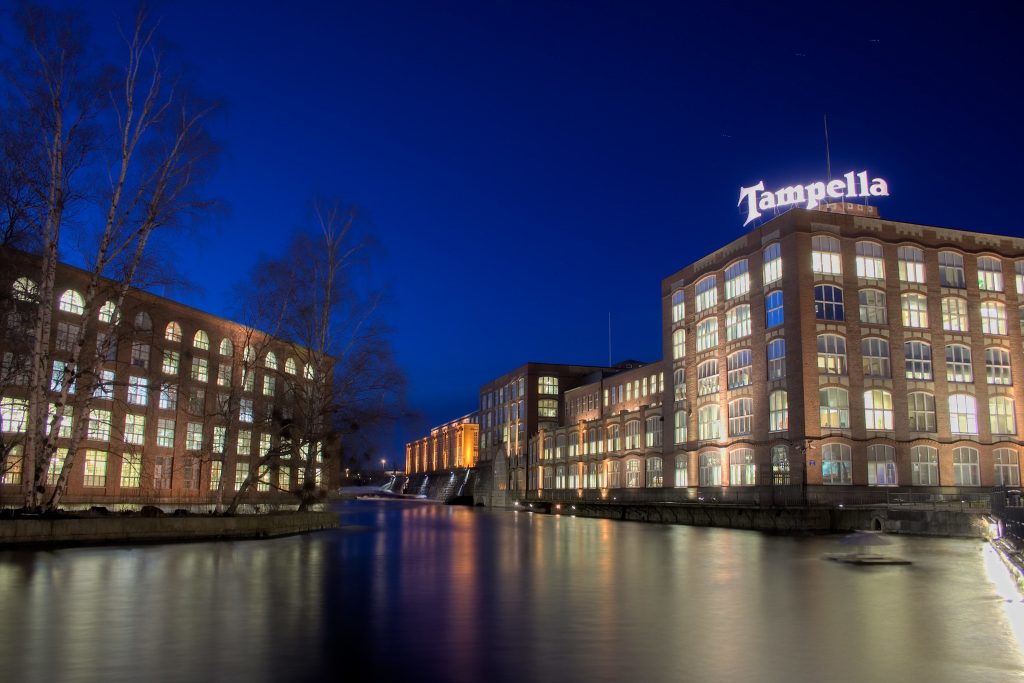 Tampere. The most loved city in Finland. Finland's second largest city area and the biggest inland city in the Nordic countries. The Sauna Capital of the world. Home to the only Moomin Museum in the world. Culture, congresses, nature, lakes, activities, great food, cool people, events and festivals all year round. Tampere is not just a city, Tampere is a state of mind!
Conference venue: Sokos Hotel Torni
Sokos Hotel Torni – a vantage point to see the city and the world. The hotel is located in the heart of Tampere next to the railway station. Opened in the autumn of 2014, the hotel pays homage to the eventful history and various legends of the city of Tampere. Reaching a height of 88 metres, the modern hotel tower combined with the old locomotive depots provide the best possible environment to experience the enticing story of Tampere and its phenomena, from local rock icons to sports heroes. The hotel's congress centre offers a unique setting for successful events and meetings.
The hotel's three restaurants and first-class breakfast provide delicious experiences for hotel guests and citizens of Tampere. Located at the top of the tower on the 25th floor, Moro Sky Bar, and particularly its roof terrace, have already become popular meeting places and spots to look out over Tampere and the world.