Venue
Sokos Hotel Torni Paja Kongressi, Tampere
Sokos Hotel Torni Paja Kongressi
– a vantage point to see the city and the world. The hotel is located in the heart of Tampere next to the railway station. Opened in the autumn of 2014, the hotel pays homage to the eventful history and various legends of the city of Tampere. The hotel's conference centre, Paja Kongressi, located in an atmospheric old engine shed, offers 13 modern rooms for organising conferences and other events for up to 1,300 guests. The versatile facilities can be customised according to customer needs. The prominent movable wall surfaces depict familiar buildings, place names and themes from Tampere.
City of Tampere in the heart of Finland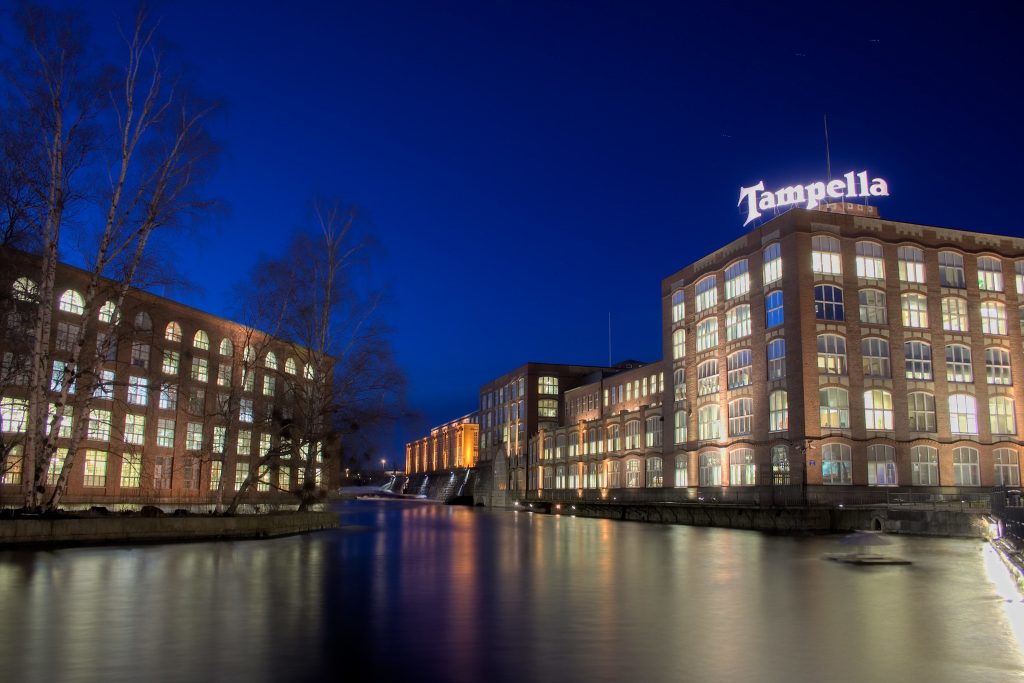 Tampere. The most loved city in Finland. Finland's second largest city area and the biggest inland city in the Nordic countries. The Sauna Capital of the world. Home to the only Moomin Museum in the world. Culture, congresses, nature, lakes, activities, great food, cool people, events and festivals all year round. Tampere is not just a city, Tampere is a state of mind!