Speakers 2022 – Main track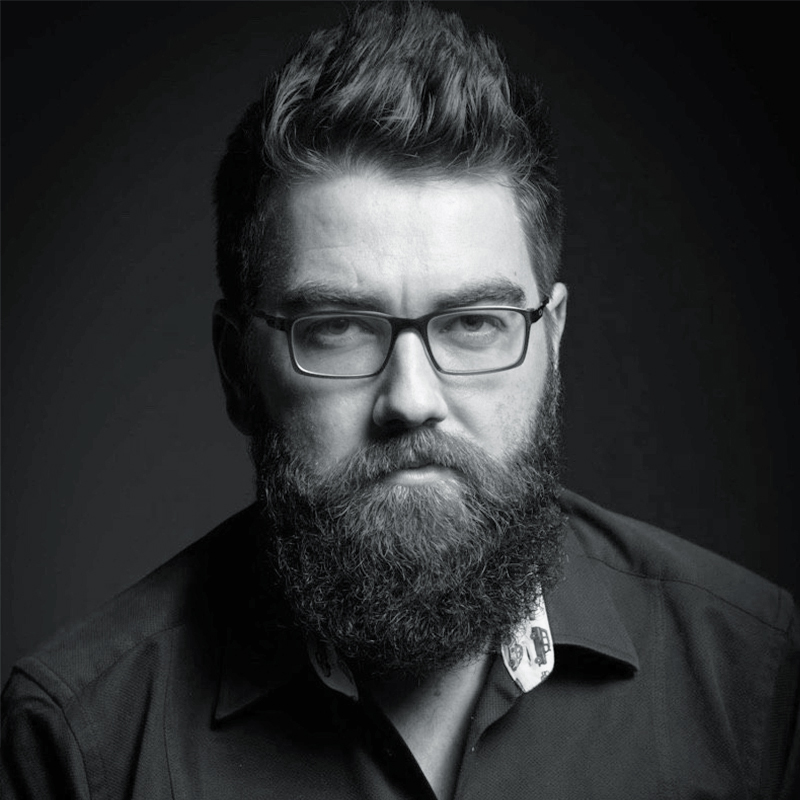 Cliff Hazell
Co-Founder FlightLevels.io + Host #FlightClub with Klaus Leopold. (previously @ Spotify). Speak and Teach on Systems, Science and Sapiens.
Cliff has made a career out of breaking down the obstacles that stand in the way of great work. He is often challenging the status quo in his quest to develop the right culture and systems for creation of excellent Companies and Products.
After a tour of addresses across South Africa, Cliff moved to Stockholm where he led a team of Coaches at Spotify for 4 years. Now having founded Flight Levels Academy focuses on helping companies be effective as they Scale.
Talk
Beyond Copy Paste – Agile Building the missing links between Strategy and Operational Agility.
Today it's common for company leaders to express a desire to be more agile, and many embark on expensive change journeys, to make their teams more agile. After years on this journey fraught with "resistance" and lots of change, and yet seldom able to show results that are meaningful to customers or the business. Part of the problem is the core assumption that the problems, and therefore solutions exist at the team level or with the individual humans.
My experience is that to delight customers, collaboration is required between the humans, teams and departments. This focusing on the parts (individuals and teams) rarely improves the whole, in ways customers will appreciate or pay for.
We'll explore this through three lenses.
Systems – How building effective interaction between teams produces more effective results
Science – How to Improve our understanding of what works and what doesn't
Sapiens – How creating a healthy environment unlocked our potential.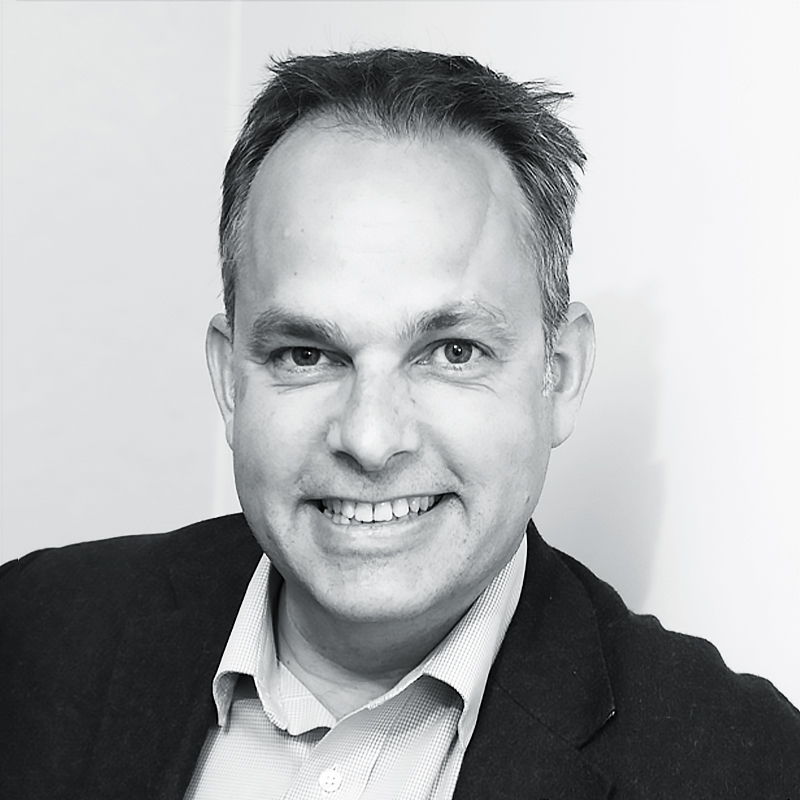 Darren Wilmshurst
Director Cprime Ltd, SAFe Program Consultant Trainer (SPCT) and SAFe Fellow
Darren has a background in commercial management, being an Associate of the Chartered Institute of Bankers following sixteen years in Retail Banking. His final role was as a Senior Personal Banking Manager at Lloyds TSB.
A career change into IT in the late 1990s has led to a number of roles within IT including three Head of Department positions covering the complete spectrum of IT delivering complex programmes, business transformations and an impressive record of negotiating and implementing multi-million pound contracts including Outsourcing, Off-shoring and ERP systems. He is also a Chartered IT Professional.
Darren is now a Director of Radtac (a Cprime Company), a Global Agile Consultancy Business based in London. Darren is also a SAFe Program Consultant Trainer (SPCT), one of only c.120 worldwide and recently recognised as a SAFe Fellow. He is also a contributor to the SAFe Reference Guide 4.5 and founder of the London SAFe Meet-up Group.
Finally, he is the Treasurer of BCS Kent Branch and co-founder of the Kent Scrum User Group. Also, a co-author of the BCS Book "Agile Foundations – Principles Practices and Frameworks", a contributor and reviewer of "The ART of avoiding a Train Wreck", and a reviewer of "Valuing Agile; the financial management of agile projects".
Talk
Using Lean-Agile ways to deliver Enterprise Transformation Execution
This talk is all based on the work we have done with a Radtac Team in a Military Organisation in the UK that wanted to adopt Lean-Agile ways of working and the various experimentations we have run. So, this is practice not theory! The organisation wanted us to enable transformation and not have it 'done to them' i.e. teach them how to fish and not to fish for them! They didn't want a traditional SI approach to change.
So, in an effort to 'drink our own champagne' we wanted to implement change in an agile way and create an organisation that could sustain their change going forward. So, I am going to talk about how we have used the work from John Kotter and how we applied them to an Enterprise Transformation Execution. In particular doing Transformation Execution in an Agile way and yet, time after time I see organisations undertaking change (in particular agile change) in a waterfall way! They design everything upfront, create a beautiful but completely fictitious plan and then set up a number of siloed workstreams to implement the plan!
The irony of trying to improve the effectiveness of an organisation but setting a change organisation that is itself siloed never fails to escape me!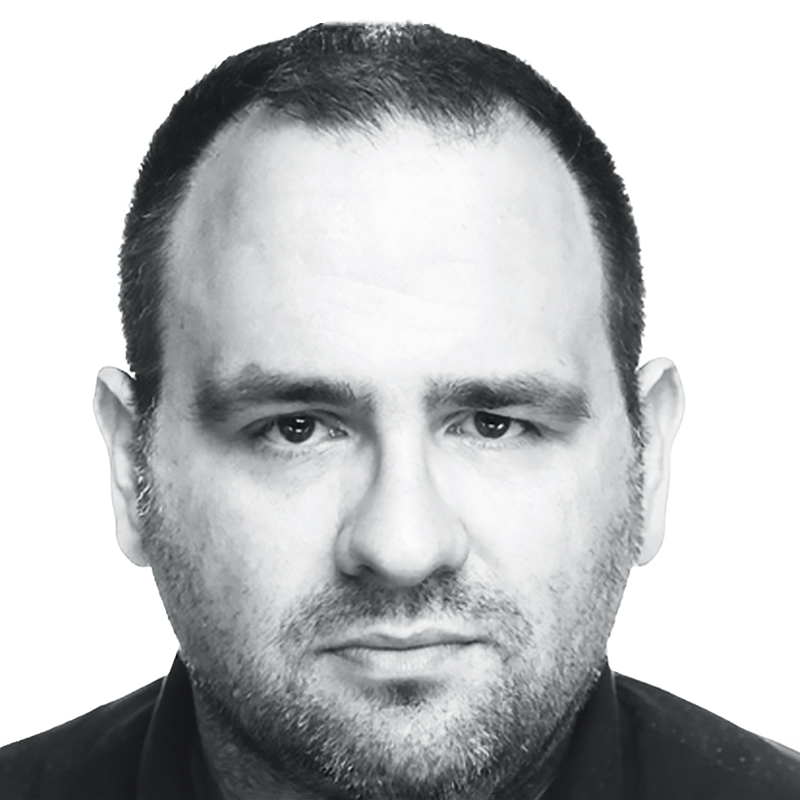 Jose Casal
Business Agility Consultant & trainer.
Profile Jose Casal is a business agility consultant & trainer with extensive experience. He is dedicated to helping organisations and individuals embrace modern management concepts including Flow Thinking, Kanban, Flight Levels & Scrum. Strongly motivated towards continuous learning and research, he is able to help organisations achieve better Agility.
Talk
Flow Mapping: Better Business Agility with Flight Levels
Organisations know that achieving better Business Agility is key for their long-term survival. However, most Agile Transformations fail to deliver their expected outcomes. Many lose momentum and are cancelled before they can be completed.So, why do we fail so often?Business Agility requires a fundamental change of mindset; moving from Resource thinking to Flow thinking.This change is hard and scary. So, instead, many companies focus on team-level agility and hope that is enough. Unfortunately, this rarely works.In this talk, Jose will explore how you can achieve better business agility by focusing on the Flow of work with Flight Levels.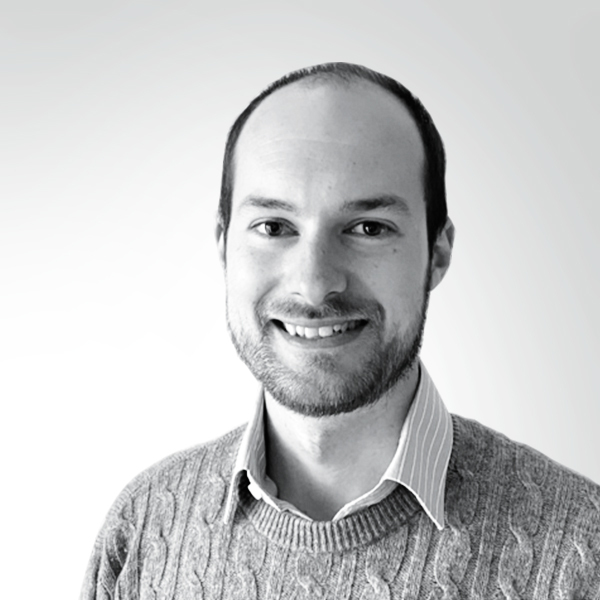 Ryan Brook
Experienced Scrum Master and Agile Coach
Ryan is an experienced Scrum Master and Agile Coach based in Gloucester, UK. His past clients include BAE Systems and Lockheed Martin, where he specialized in team-level turnaround. Currently, he is a consultant for an Agile SME, helping teams to focus on frequent value delivery. He achieves this through coaching the organisations he works with, applying the Scrum values and empirical principles on a daily basis.
Prior to his move into the software industry, Ryan qualified as a teacher and spent a number of years teaching in secondary education. Ryan prides himself on inclusivity, accessibility and being an engaging public speaker. He plays an active role in the Scrum community through blogging and appearing at events, alongside being a trainer for Optilearn (optilearn.co.uk). To view a welcome video from Ryan, please view it here.
Talk
Bottom-up change management
This talk is intended for managers and senior leaders who work with teams from a strategic transformation perspective. Ryan will tell how self-management and trust are vital for success, as you can't always be present – so creating a culture of empowerment is vital to promote Agile transformation. You will get a potential model and framework to initiate a successful Agile transformation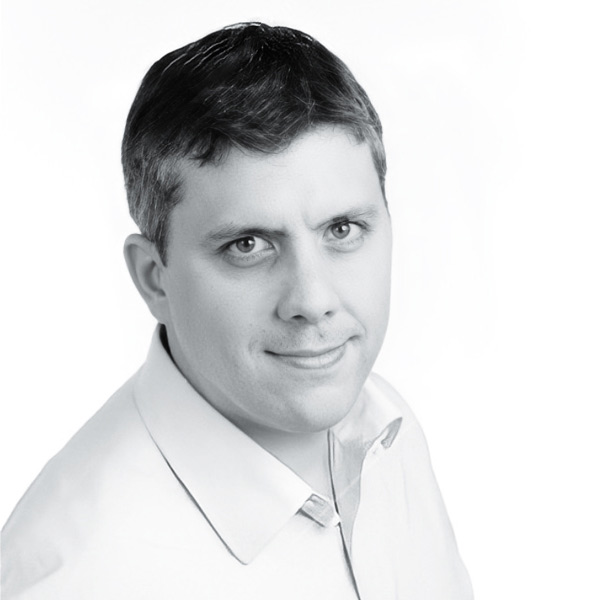 Pascal Papathemelis
Agile Coach, active member of Agile Finland community
Pascal is working as an agile coach on a journey to help individuals, leaders, teams and organisations to become more effective. His focus is on people, human factors and practical approaches in order to deliver value. Working experience with people and teams in multilingual environments and different cultures for more than two decades and since 2019 as a full time certified coach. Since 2014 a co-organiser of Agile Finland's coaching circle in Helsinki and an active member of the Agile Finland community. Currently Pascal is working at agile42.
TALK
Agile alone does not help us succeed in the current world. We need to be resilient and the first mover to succeed. – How to achieve this?
Many organisations have a successful agile transformation behind them, but their business remains problematic. They need to also be resilient and adapt in the ever changing world.
The reason why resilience is, today, more relevant than robustness is connected primarily to the shrinking of the market cycles (or product lifecycle) to less than 7-8 years from conceptualization to full commoditization. This emphasises even more the importance of being first mover or one of the first followers in very competing markets. The need to be able to adapt very quickly to the changes and co-evolve with the market is of primary importance when things appear to be very volatile due to high levels of uncertainty.
Organisations are complex and becoming resilient is not easy. Still this is possible. In the talk we will come to hear how this can be done.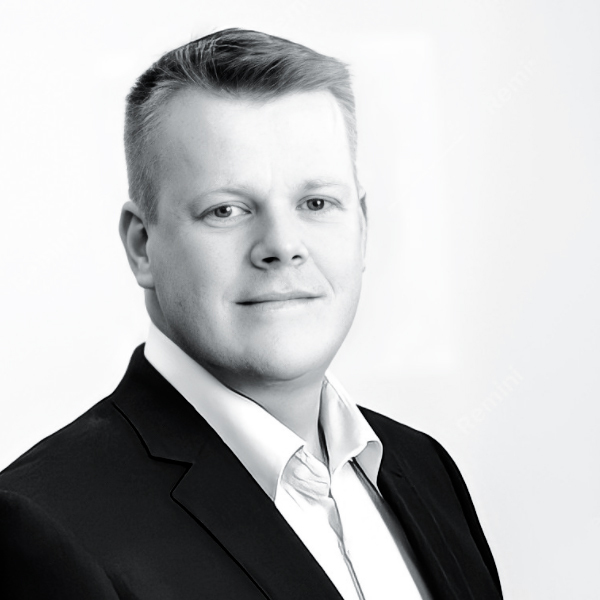 Tommi Toropainen
Chief Test Engineer
Tommi started his career in 1999 in testing of the DSP algorithm used for locating emergency calls. Since then Tommi has worked on various testing projects. In 2016 Tommi joined the Computer Aided Dispatch system development project and has worked on this for the last 6 years.
TALK
Acceptance Test Driven Development in developing the most critical peace-time public safety information system in Finland
The talk is about developing the most critical peace-time public safety information system we have in Finland. This ERICA system is unique worldwide as it is the only nation-wide system that provides contact to all security authorities without the need to forward the call further. ERICA has made possible to deploy a networked operating model in emergency response centre operations. Due to the nature of operations in which ERICA is used, our error margin is very slim. This sets high standards to SW quality and quality assurance. Especially the understanding of customer needs is essential to ensure efficient operations on both sides. In this talk we shall have a brief look into the Acceptance Test Driven Development method used in ERICA development: The problem we initially wanted to solve, how we succeeded in it and what lessons we learned.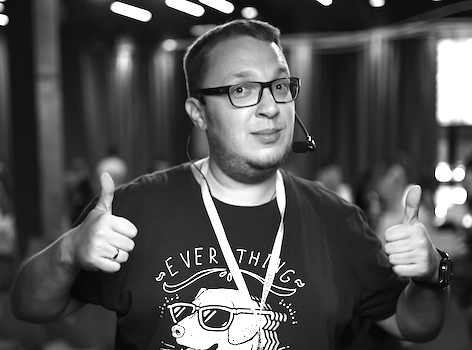 Artem Bykovets
CEO, Organizational & Agile Coach at Simplesense
In IT software development since 2007 acting as a QA and ScrumMaster. 8 years of teaching his own program at courses & providing workshops. Winner of IT Awards Ukraine 2015 (Best QA of Ukraine). Artem consults companies on QA processes & Agile frameworks / tools, actively shares experience speaking at conferences. CSM, CSPO, CSP, CAL-I certified by ScrumAlliance, Certified LeSS Practitioner, Candidate LeSS Trainer & Certified LeSS Coach (1 from 16 in world) by LeSS, PSM I, PSM II, SPS by Scrum.org & certified KMP-I by LKU.
Artem is a guest lecturer at MBA by Kyiv Mohyla Business School and also has a video course on youtube. Founder and producer of Simplicity Day conferences (focused on hot topics from QA and Agile world presented by top practitioners in a simple way). He is just a person who really likes to share experiences, and continues to learn personally.
Andrii Glushchenko
Agile Coach and Professional Scrum Trainer @Scrum.org / Co-Founder at AgileWithUkraine
Andrii is a very energetic and ambitious Agile Coach and Professional Scrum Trainer @Scrum.org / Co-Founder at AgileWithUkraine, who always finds creative solutions and never stops improving himself. Andrii Glushchenko gained his experience as a Scrum Master and an Agile Coach in a wide range of Organizations in Poland and abroad. Andrii is able to inspire with his passion and enthusiasm for building high-value products, building high-performing teams and transforming organizations.
Andrii worked in startups as well as leading large-scale transformations in the banking area. Andrii was a Scrum Master for Organizations, which were able to effectively compete with giants as Spotify and was facilitating large-scale Agile Transformations. Andrii participated in Agile Transformation at Raiffeisen Polbank and was an Agile Transformation Leader at BNP Paribas Poland. During his career, Andrii conducted numerous coaching sessions, conducted numerous classes and workshops, and facilitated events even with up to 200 participants. In the year 2021, Andrii trained more than 400 students. Depending on the situation, Andrii is able to choose the most fitting solution from a wide range of facilitation techniques, professional coaching, consulting or conflict resolution.
TALK by Artem Bykovets and Andrii Glushchenko
Why does culture matter? Recent examples from Ukraine
Organisational Culture and Values have been an important topic throughout the last several years. While at some organisations it is getting more and more recognition, at many organisations it is still met with skepticism and a lot of jokes. It is considered "soft" and not "very practical".
Since the 24th of February, Ukraine, and the Ukrainian People are demonstrating how much Culture and Values affect our day-to-day life, our decisions, and the actions we take. We invite you to take a closer look at "Why the Culture Matters", based on the last observations of the Ukrainian People and the Ukrainian Army.